Today was a quiet day spent at home. I got caught up with some laundry, some housekeeping and even scrapped a 2 page layout, which I will share soon.
Which brings me to my photo of the day......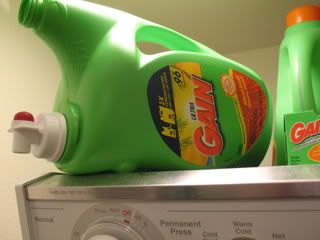 I LOVE the smell of clothes that have been freshly washed and dried with Gain. It's such a fresh, clean and lovely smell. I've used it for quite a few years, and hope they never stop making it!